Tenebrae
Nigel Short conductor

Holst The Evening Watch
Cecilia McDowall Standing as I do before God
Francis Pott The Souls of the Righteous
Caroline Shaw And the Swallow
Bennett A Good-Night
Vaughan Williams Rest; Valiant-for-Truth
Joel Thompson A Prayer for Deliverance
Tavener Song for Athene
Pearsall Lay a Garland
Arthur Sullivan The Long Day Closes
Howells Requiem
Harris Bring us, O Lord
One of the world's finest choirs returns to Manchester with a beautifully crafted collection of musical farewells.
Nigel Short and Tenebrae have become firm favourites at the Bridgewater Hall debut since their debut here in 2020. For this year's International Concert Series, they've shaped an exquisite programme of music tracing the passage of life into death – and whatever may lie beyond.
Opening with Gustav Holst's haunting motet and closing with Sir William Harris's setting of John Donne's transcendent journey 'into the house and gate of Heaven', the concert also takes in Sir John Tavener's homage to a departed family friend, Richard Rodney Bennett's vivid tribute to Linda McCartney, Caroline Shaw's setting of Psalm 84 and Herbert Howells' peerless a cappella Requiem.
*Nigel Short (Artistic Director, Tenebrae) is joined by composer Joel Thompson to discuss tonight's programme, including Joel's recent work A Prayer for Deliverance. Joel is an Atlanta-based composer, conductor, and educator best known for his choral work Seven Last Words of the Unarmed, for which he won the 2018 American Prize for Choral Composition. He is also composer-in-residence at Houston Grand Opera. A Prayer for Deliverance was composed in 2021 for the Yale Glee Club, Morse Chorale and Kaleidoscope Vocal Ensemble, and in it Joel seeks to respond to the turmoil experienced during the pandemic, and around the deaths of Ahmaud Arbery, Breonna Taylor and George Floyd in the US. The work was premiered in a virtual performance by the commissioning choirs in 2021, and received its UK premiere by Tenebrae at Windsor Festival earlier this season.
Travel & Dining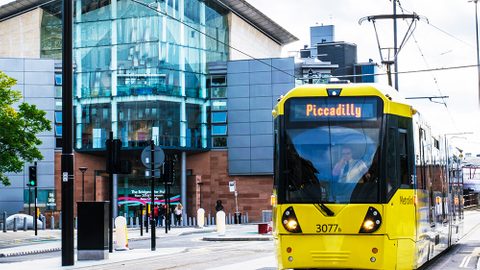 Purchase discounted parking (evening concerts only) along with your concert tickets.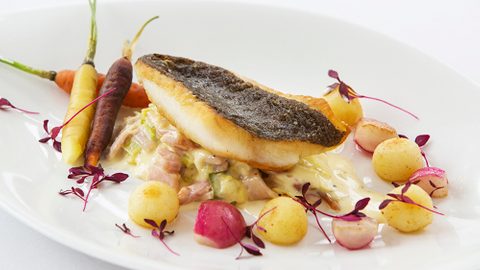 Make your concert experience extra special by upgrading to A-List in the Corporate Members' Bar (selected concerts only) or booking pre-concert dining.