Jamie Phillips conductor | Sophia Jaffé violin
Williams Symphonic poem, 'Penillion' 18′
Bruch Violin Concerto No.1 24′
Tchaikovsky Symphony No.5 44′
Jamie Phillips, former Hallé Associate Conductor, begins the concert with a characteristic work by Grace Williams, the leading Welsh composer of the middle decades of the last century, who was said to have 'brought the music of Wales to the World.' Her Penillion is a colourful four-movement symphonic poem, its title referring to a centuries-old traditional Welsh improvised performance practice. Sophia Jaffé has regularly performed with the Hallé over the past decade gaining critical plaudits such as 'impassioned' and 'sumptuous'; she returns to play Bruch's ever popular First Violin Concerto. All four movements of Tchaikovsky's Fifth Symphony are haunted by a recurring theme symbolising Fate. From it he shaped a work of elemental power and drama, by turn impassioned and tender, that never fails to stir audiences' emotions.
Travel & Dining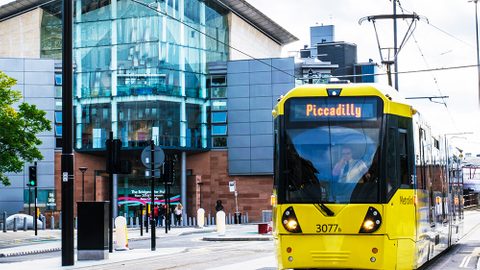 Purchase discounted parking (evening concerts only) and reduced price Metrolink tram tickets along with your concert tickets.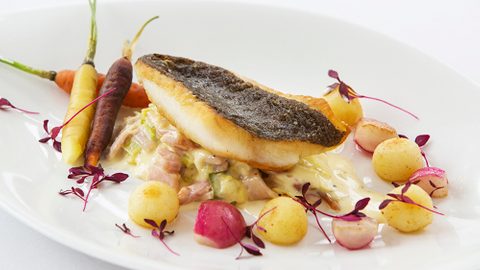 Make your concert experience extra special by upgrading to A-List in the Corporate Members' Bar (selected concerts only) or booking pre-concert dining.