Price The Oak
Gershwin Concerto in F
Shostakovich Symphony No.10
Xiayin Wang piano | Kerem Hasan conductor
Kerem Hasan takes up the baton for our final concert of the season. Join us as he takes us through the American Midwest with The Oak, a richly orchestrated, vibrant tone poem by Florence Price, one of the United States' greatest forgotten symphonists. Then it's over to the East Coast for a rhapsodic romp with Xiayin Wang as she tows the line between silky and symphonic in Concerto for F, a piano concerto by America's defining composer. Finally, we'll be crossing the Atlantic to explore Shostakovich's ever-complicated feelings towards life and the Soviet Union – displayed for all to see in this most complex and surely most poetic of symphonies, Symphony No. 10 is chock-full of drama, lyricism and Shostakovich's uniquely sardonic wit.
Pre-concert entertainment from 6.15pm in the Foyer Bar
Enjoy a drink in the bar before our concert this Saturday and listen to music from the brilliant John Phillips String Quartet.
Formed in 2018 at the Royal Northern College of Music the group will be performing music by American composers and more. A perfect way to start your evening out!
Digital Programme Notes and Phone Use
2022 BBC Philharmonic concerts in the 2021/22 season open up  the opportunity for all Bridgewater Hall audiences to access free  programme notes via smartphones. You can choose to access information  about the performance in two ways:
– Programme Notes: Programme notes similar to a traditional printed programme, with summary information about the music and the composers
– BBC Notes: Detailed programme notes, timed with the  music, giving you insights into what you are hearing and seeing on stage  as it happens
Use the QR code printed on your ticket to access either. Both options are completely free with your concert ticket but please be aware that  mobile phone use is unrestricted and applies to all seating areas within The Bridgewater Hall.​
Travel & Dining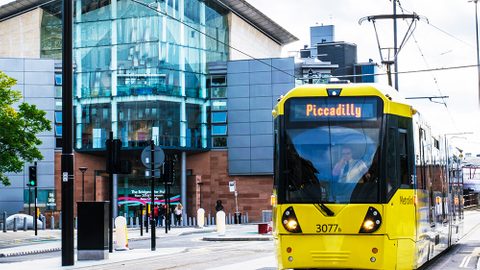 Purchase discounted parking (evening concerts only) and reduced price Metrolink tram tickets along with your concert tickets.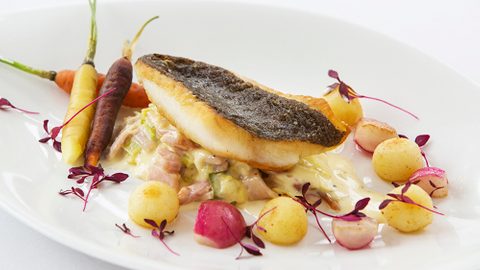 Make your concert experience extra special by upgrading to A-List in the Corporate Members' Bar (selected concerts only) or booking pre-concert dining.