Join our lunchtime singing group, The Bridgewater Hall Singers. Find your voice in a fun, informal environment where everybody is welcome – with no auditions, no prior expectations, and no need to read music.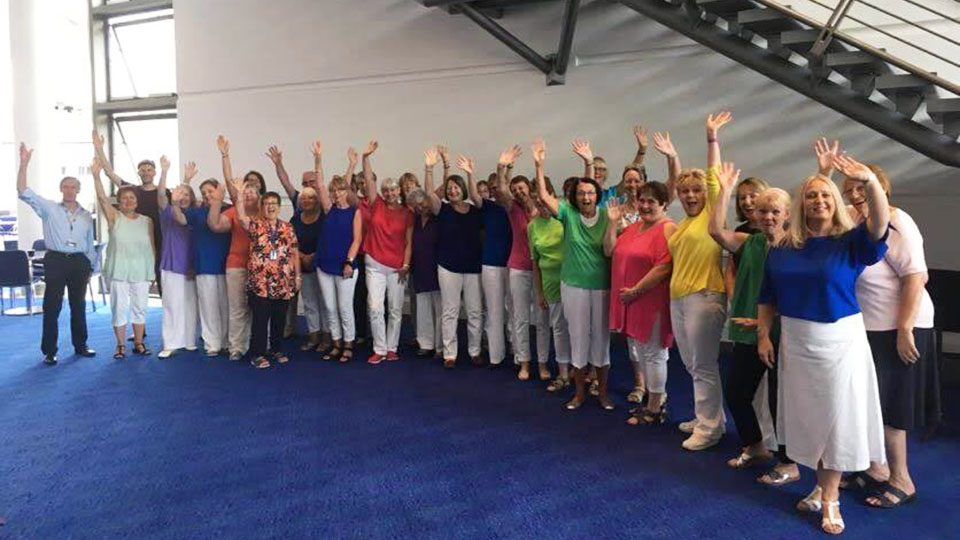 Singing sessions take place on Wednesday lunchtimes at The Bridgewater Hall and on Zoom. Led by Simply Singing, The Bridgewater Hall Singers learn a wide variety of songs and genres from around the world, including contemporary and traditional music. Throughout the year, there'll be opportunities to perform, link up with other choirs and take part in events at The Bridgewater Hall – or just to join in and sing for pleasure in your lunch break or on a trip into town.
Wednesdays at 11.30am or 12.30pm
Sessions last for 1 hour
£3 per session
Find out more about Simply Singing
We invite new members to join at the beginning of each term. For membership enquiries please email or phone 0161 9500000 and ask to speak to Alyss McBirney or Andrew Nesbitt.