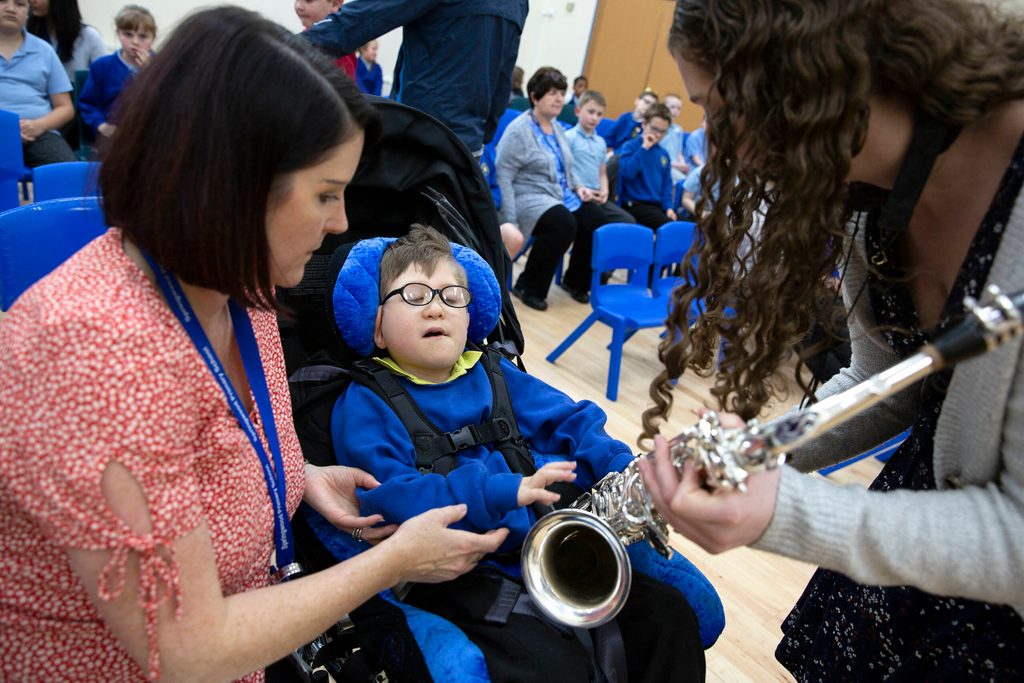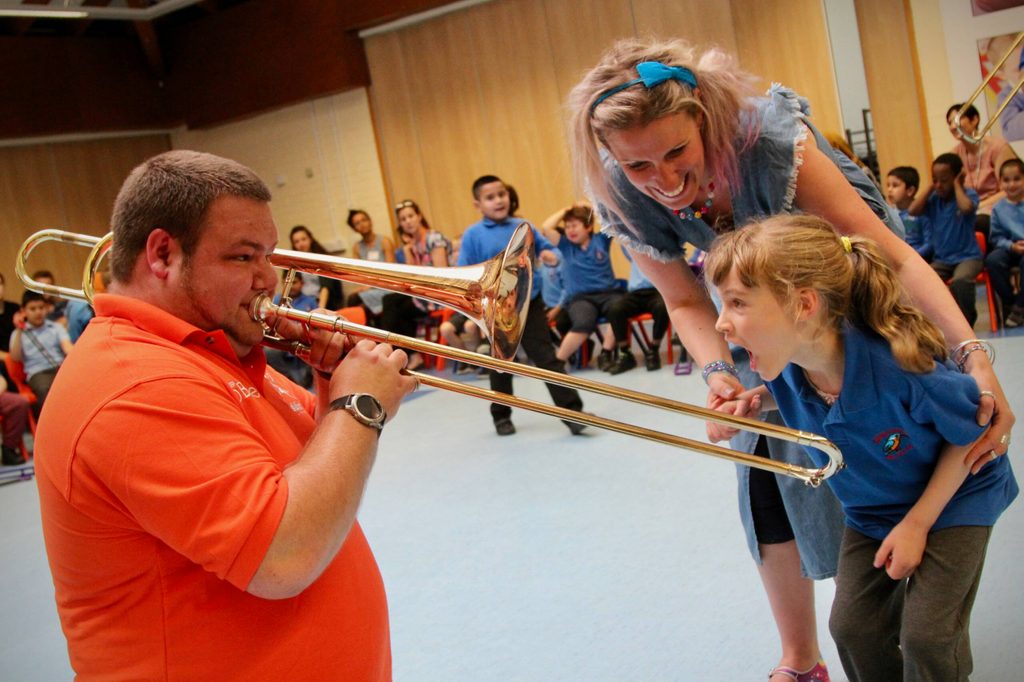 Groups from local SEND Schools are invited to visit The Bridgewater Hall for regular concerts by professional musicians from Live Music Now. These sessions provide the opportunity to experience a concert in a relaxed environment and feature a variety of musicians, instruments and genres.
Live Music Now musicians are inclusive music leaders, trained to adapt quickly to children's needs. Liberated from strict roles of performer and audience, concerts become participatory in nature, with children encouraged to join in (though they often need no encouragement!) by singing, conducting, call-and-response and through musical games. Our 40 minute concerts are highly sensory experiences, with musicians engaging with children individually to demonstrate the instruments, their sounds and their vibrations.
"The musicians were excellent, patient and student focused resulting in achievements from the students." – School Teacher
 "Live Music Now sessions provide professional performances that our pupils would never usually get to experience." – School Teacher
"I enjoyed having fun with everyone and playing musical instruments I have never heard before." – Pupil
More Information & Booking
For more information on concert dates and how to book a place for your school, please contact:
Amy Hughes, Live Music Now Project Manager, 07939 013501
amy.hughes@livemusicnow.org.uk
www.livemusicnow.org.uk
Acknowledgements from Live Music Now 
Thank you to The Stoller Charitable Trust and The Bridgewater Hall for supporting these concerts.